It is the third project in Spain and the sixth in Europe to obtain LEED® Platinum certification, the highest sustainability standard for this type of asset.
The Newdock logistics project, located in the Iberum Central Platform in Illescas, has concluded its commercialization a few months after its completion in one of the locations with the greatest increase in logistics surface area in the Peninsula thanks to an enviable strategic location, 35 km from Madrid, and its excellent connection to different communication routes. A space of more than 3.5 million square meters with an infrastructure adapted to large transport vehicles and with integrated environmental management throughout the development of the logistics area.
The project consists of two independent buildings constructed on a plot of more than 90,000 sqm. The first, with a floor area of 14,000 sqm, has been leased to the international logistics company DHL Supply Chain, which has recently started operations and from which it will cover the logistics for managing IKEA's E-Commerce parcel deliveries in Spain. The second, of approximately 43,000 sqm, is leased to Suardiaz, a leading multimodal logistics company: land, sea, air, and rail.
"The offices are prepared to obtain the WELL® certification aiming to talent attraction and retention."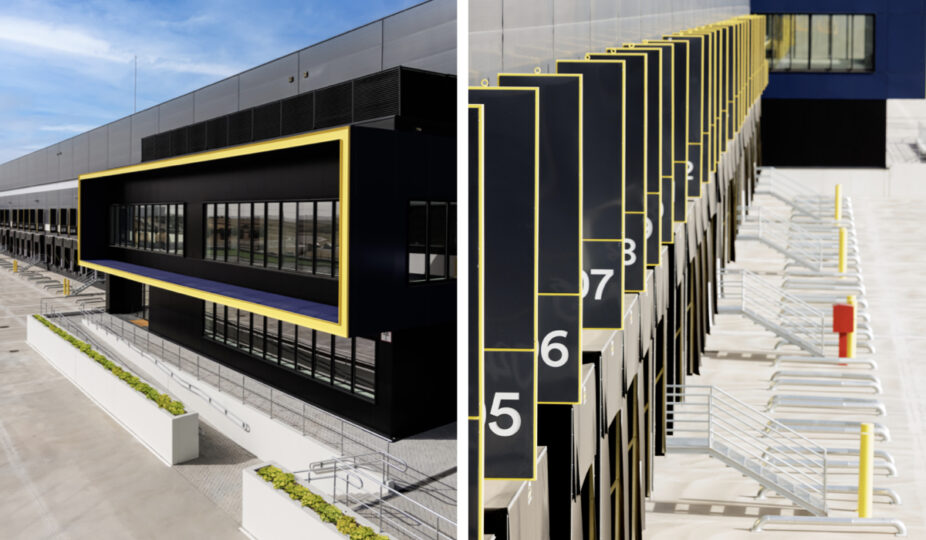 The buildings have obtained the LEED® Platinum level certification, the most demanding level of this type of environmental certification, and thus become the third asset in Spain to achieve it, the sixth in Europe, and the thirteenth in the world. The use of recycled materials has meant that waste has been 15.7 times less than in new construction of similar characteristics, and it has a 143 kW photovoltaic installation that will save the emission of more than 280 tons of CO2 per year. This installation is expected to be expanded in the coming months as part of Newdock's renewable energy strategy and will provide its tenants with even more cost-efficient and sustainable facilities, contributing to the reduction of the carbon footprint of its activity.
It also includes offices with high standards and WELL® certification to improve occupant quality and talent attraction and retention.
For Fátima Sáez del Cano, CEO of Newdock, "Leasing to top-tier companies only confirms the important role that sustainability and efficiency play for tenants, in addition to the quality and design of the facilities, when selecting their operational bases, seeking to match their level of service and brand image".
"The buildings are proof of Newdock's commitment to quality, design, and sustainability, Newdock's core values."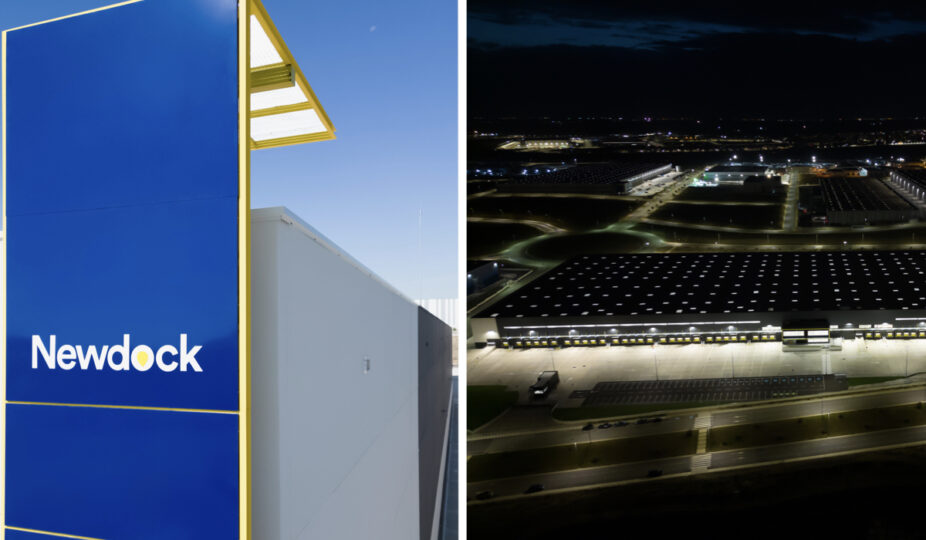 Some of the features that contribute to the quality of the project are, among others, partially transparent loading docks to improve natural light for workers, 100% LED lighting, or the high level of natural lighting in the office area that will improve employee comfort.
Newdock already has a portfolio of ten projects in different prime logistics areas in Spain, totaling 650,000 square meters of gross leasable area. Of its three completed projects, two are fully leased (Getafe and Illescas) and the third, in Malaga, is partially leased with some modules still available.
Newdock also has two projects under construction in Arroyomolinos and Getafe, in the Los Gavilanes business park, totaling 48,000 square meters.
The company, operational from the beginning of 2021, has more than 600 million Euros committed to logistics asset development projects in Spain.